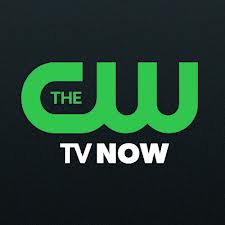 CW is a network (channel) that broadcasts many shows including Star-Crossed. It has many shows including The Vampire Diaries, Supernatural and many more. There is also a sister channel (program) called CW 50.The longest show was Americas Top model hosted by Tyra Banks. The channel was founded September 18, 2006 and is most watched by teens and adults.
Channels (Current programming)
Edit
Supernatural (U.S. TV series) (2006–present) (The WB, 2005–2006)
The Vampire Diaries (2009–present)
Nikita (TV series) (2010–present)
Hart of Dixie (2011–present)
Arrow (TV series) (2012–present)
Beauty & the Beast (2012 TV series) (2012–present)
The Carrie Diaries (TV series) (2013–present)
Star-Crossed (TV Series) (2014-present)
Reality/unscripted
Edit
America's Next Top Model (2006–present) (UPN, 2003–2006)
Breaking Pointe (2012–present)
Oh Sit (2012–present)
Whose Line Is It Anyway? (U.S. TV series) (2013–present)
Perfect Score (2013–present)
Capture (TV series) (2013–present)
The Bill Cunningham Show (2012–present)
All programs are (2012—present)
The New Adventures of Nanoboy
Rescue Heroes (TV series)
Sonic X
Bolts and Blip
Justice League Unlimited
Dragon Ball Z Kai
Yu-Gi-Oh!
Yu-Gi-Oh! Zexal
WWE Saturday Morning Slam (on hiatus, returning in fall 2013)
External Links
Edit
Ad blocker interference detected!
Wikia is a free-to-use site that makes money from advertising. We have a modified experience for viewers using ad blockers

Wikia is not accessible if you've made further modifications. Remove the custom ad blocker rule(s) and the page will load as expected.