Marshall High School is a school featured in Star-Crossed. Marshall High School is where the Atrian Seven go to school. It is a part of an experiment to help Atrians and humans coexist with one another. It is located in Edendale.
Known Students
Edit
TBA
Take a look
---
For more additional gallery information please visit Layout Guide for gallery information and how to input it.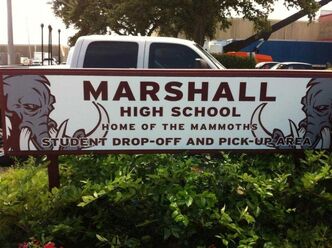 Their school colors are red and black.
The mammoth is the school's mascot.
Swimming is important at their school.